The Dragon: Strength, Power, and Vitality
The Dragon is a symbol of transmutation, power, and strength. The Dragon brings good luck, inspiration, and vitality. This power must be handled with the greatest of respect.
Dragon Pharma has developed a line of supplements in which mirrored the qualities of "The Dragon."  We wanted our customers to feel strong, powerful, and full of vitality. 
When Dragon Pharma was created, our team knew that for years, consumers have been deceived into buying products with false claims that left consumers frustrated with the current crop of supplements. We knew that we needed to separate ourselves from every competitor on the market by virtue of producing the most hardcore supplements ever created in the lab.  We let our products speak for themselves in terms of effectiveness.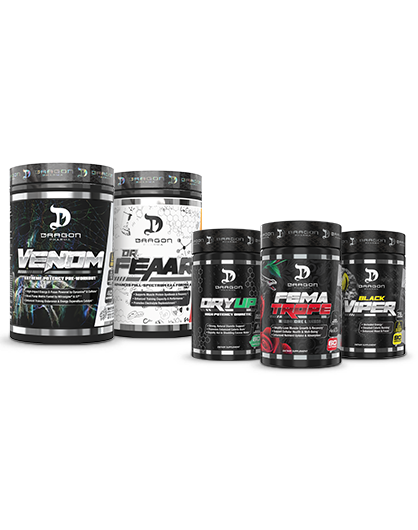 Our Products
Dragon Pharma designed a complete line of high quality of sports nutrition supplements to meet the demand of both male and female athletes in any sports ranging from competitive bodybuilders, physique and bikini athletes, CrossFit and fitness enthusiast looking to get great results and take their training to the next level.
All our products are developed to make sure that we not only create the absolute best products, but also help you get into the best shape of your life. All ingredients are rigorously tested for purity and quality. Every batch of products produced by Dragon Pharma is tested by independent labs for safety and potency to ensure consumers are getting the highest quality ingredients. 
All Dragon Pharma supplements are made in a GMP certified manufacturing facility to meet or exceed FDA Regulations. Our raw ingredients undergo state-of-the-art analysis to ensure zero impurities in each product. Each product consists of premium, results-driven ingredients in their efficacious doses to produce awe-inspiring physiques.
explore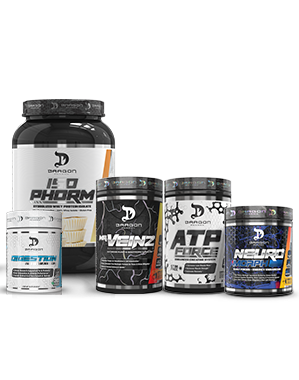 Our Team
We are committed to science and research to produce the most advanced, hardcore supplements in the world.
We believe that "Team Work Makes a Dream Work" which is essentially true for greatness to be achieved. Our team consists of the best specialists in the industry, from our graphic designers and social media creators to our sales reps and customer service reps. They all work together in unity to ensure that every customer is 100% satisfied with our products.
At Dragon Pharma, we don't just sell the bodybuilding and fitness lifestyle, we live it!! Our entire staff works hard and trains hard!! We eat, breathe, and live the products we create and want our consumers to have the same passion about our products as we do.  At Dragon Pharma, we don't create products that meet expectations, our products exceed expectations!
We believe in order to get the results you want in the gym, you have to work harder than yesterday.  Strength and growth come only through continuous effort and struggle in the gym. Our premium products give you the results you demand.  We know that nothing worth having comes easy!! It's not about luck, it's about hard work and a relentless drive for excellence that makes Dragon Pharma the number one brand in the world.