Andre Ferguson Joins Dragon Pharma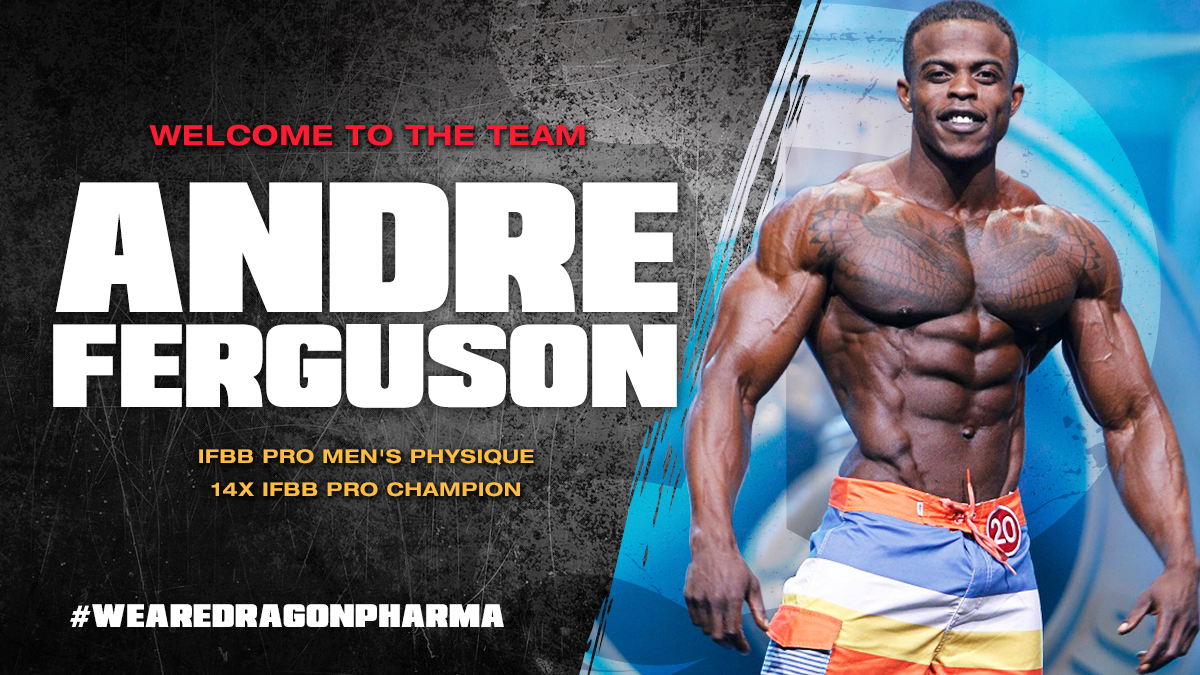 Dragon Pharma fights a tireless battle in the pursuit of excellence. We make our best efforts to always deliver the best and most innovative products so that you can reach your goals faster because we believe that the only possible path is evolution.
For all these reasons, we could not be more proud to present and welcome the newest member of our Team - the Men's Physique Pro athlete with the most victories ever - Andre Ferguson - an athlete who, like us, does his best to achieve highest standards. His determination sets him apart from the others and his hard work has allowed him to become one of the most successful athletes of the Men´s Physique division.
Meteoric Career
Andre Ferguson, also known as @Lucklibra213 won his Pro Card in 2014. By 2015, he had already gotten his first Professional victory and secured his spot in the biggest Show on Earth - The Mr Olympia.
Fast forward to 2017 where Ferguson would show the world its full potential. With several victories in top Pro pros like the New York Pro and Pittsburgh Pro, Ferguson would finish Olympia that year in second place on the world's biggest competition stage, pushing the eventual champion Jeremy Buendia to the limit.
The Arnold Trilogy
In 2018, Ferguson continued to establish himself as one of the elite of Pro Men´s Physique Division. His victory at Arnold Ohio would show that his second place finish at  the  2017 Olympia was no fluke; He was here to stay.
With a disappointing finish at the 2018 Olympia, Andre quickly focused on Arnold Ohio 2019. Ferguson would take another victory, once again overcoming his rival Raymont Edmonds. Back on the track of excellence, he would end 2019 on a hight note, securing a second place finish at Mr Olympia.
In March 2020, he arrived on the Arnold stage with an improved physique and swept the lineup, getting his third straight Men´s Physique Title at Arnold Ohio, becoming the only athlete to win this category three times at that show..
But 2020 is not over yet...
This weekend, with full support from Dragon Pharma, Ferguson will compete in the Tampa Pro and continue his prep for Olympia 2020.
With his beautiful lines, perfect frame, proportions and symmetry, Andre is already an early  favorite to finally secure the elusive Olympia Men's Physique title in 2020.