Logan Franklin - The newest addition to the Dragon Pharma Team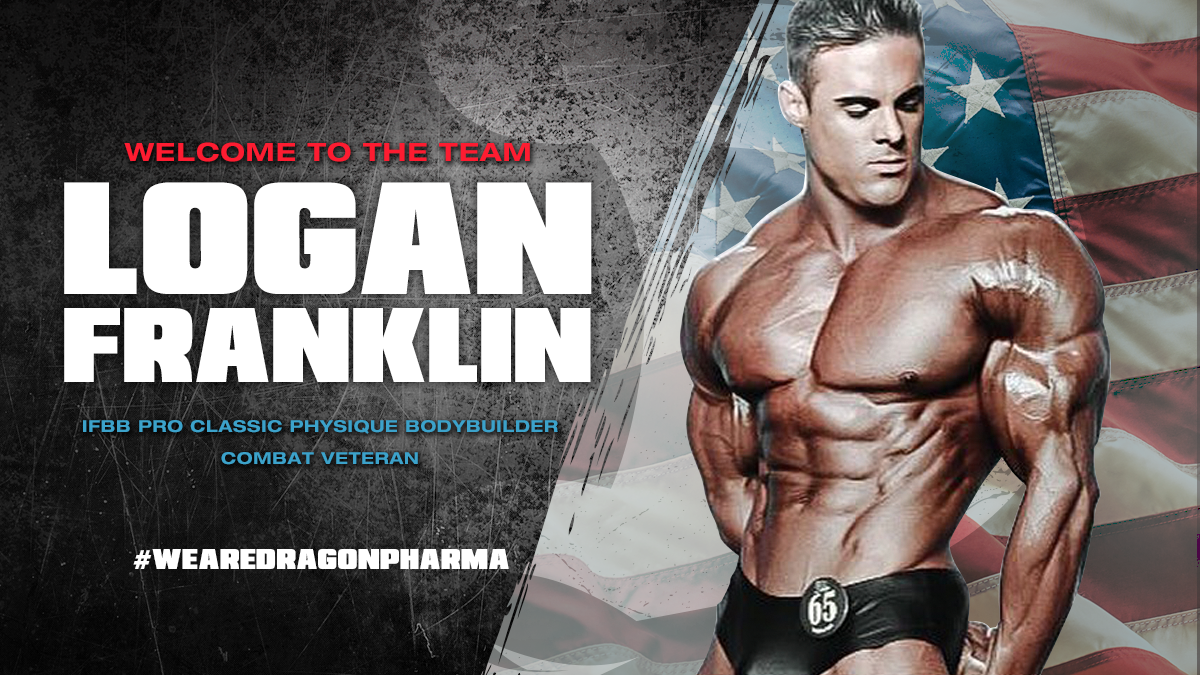 Logan Franklin, one of the most promising up and coming athletes in the sport today joins the Dragon Pharma team. That means a lot to us as Logan symbolizes the essence of the sport. His attitude of never giving up, ability to adapt, resilience and the relentless struggle in search of evolution illustrate our ideas very well.
Born in Texas, Logan was considered small for his age, yet he played sports like football and baseball in high school.
At the age of 14 he started training and at the age of 18 he went to serve our country in the  Army in Afghanistan, where he spent 13 months in extremely difficult and dangerous conditions of war in the desert.
He spent the next 4 years in South Korea, securing important figures in that region.
These 5 years serving the Army have given him even more dedication, discipline and the desire to excel in bodybuilding.
Just 4 months after returning from the army, Logan would win the NPC Nationals Overall and win his Pro Card.
Men´s Physique Pro - New Goals
Logan's next goal was a spot in the biggest Bodybuilding show- the Mr Olympia. Setting his sights on this, he competed in it for 3 consecutive years - 2016, 2017 and 2018.
With a powerful physique, wide shoulders, super-narrow waist, huge quads and a physique that asked to grow bigger and bigger, it was time for Logan to pursue even greater challenges in a category in which he could put these strong qualities to use on the competitive stage.
Time to go to Classic Physique
He debuted in the Classic division at the Tampa Pro in 2019, the same show he had won as Men´s Physique a year earlier. He took an excellent third place, took feedback from the judges and took the time to adjust his physique further.
Within 12 weeks, Logan will compete once again, this time with a renewed physique, improved and ready to battle and win his spot for Olympia 2020.
Weighing a very lean 230lbs, Logan prepares while taking care of his newborn son, just 2 months old. With all this history and resilience, Logan is certainly a huge source of inspiration and motivation.